Kashi
Kashi Leuzzi, on a spiritual path for more than 20 years. From 1996 she has entered the world of hata yoga. Always on the search for the "real goal of life", she has found her direction in the teachings of the Master Paramhansa Yogananda and her inner transformation in Ananda Assisi, where she arrived for the first time in 1999.
She is a resident of Ananda since 2009 and got certified by the European School of Ananda Yoga. She has been teaching yoga, energization exercises and meditation since 2011.
She travels around Italy to bring with enthusiasm, joy, and energy the teachings of Paramhansa Yogananda and Swami Kriyananda.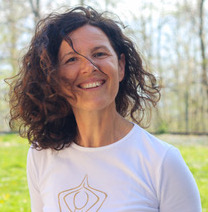 This teacher's other courses

La potenza del sole e la potenza dello Yoga

Regalati l'opportunità di risvegliare il tuo sole interiore in questo weekend  dedicato alla  pratica profonda dell'Ananda Yoga, meditazione, mantra e pranayama. Ti darà la carica per far brillare, riscaldare e illuminare tutto l'anno!